Dear John,

The start of 2014 is just days away now. What are your plans for the new year? President Jim Doti plans to once again run the Boston Marathon again. During the recent California International Marathon in Sacramento, Doti finished in 4:07:17, easily meeting the 4:10 Boston qualifying time for the 65-69 age group. As an avid marathoner and mountain climber, Doti has run in the Boston Marathon seven times. Inspiring, right?

If there is anything that I can do to be of service to you on behalf of Chapman University, contact me at (714) 392-6358 or dmoore@chapman.edu.


David B. Moore
Director, Planned Giving

CHAPMAN NEWS

A Message for the World

Munira Akhunzada and Shamsi Maqsoudi are back in their native Afghanistan now, advocating for clients and for change in their homeland's legal system. But their impact on the Chapman University Dale E. Fowler School of Law is still being felt. In May, the two human rights attorneys graduated with LL.M. (Master of Laws) degrees, completing their studies as special selectees of the U.S. government's Public Private Partnership for Justice Reform in Afghanistan. At the graduation ceremony on Chapman's campus, Akhunzada was picked to give the Commencement address by a vote of her classmates, most of whom are men from Saudi Arabia, where women face many restrictions, including not being able to travel without a male guardian. "These are men who may not have voted before and they voted not only for a woman but an Afghan woman," said Professor Ron Steiner, director of graduate programs for the Fowler School of Law. "It's quite extraordinary." Read More

END OF YEAR GIVING

The Season of Giving

It's December and they aren't making any more months in 2013, so now is the only time to make a charitable gift that you can deduct from your 2013 taxes. Although Chapman University is officially closed until Thursday, Jan. 2, there are still many ways to make an end-of-year gift to support our important mission. You can (1) send a check (payable to Chapman University and postmarked by Dec. 31) to Chapman University, Attn: Gift Recorder, One University Drive, Orange, CA 92866, (2) make a gift online, or (3) contact me at (714) 392-6358 or dmoore@chapman.edu for assistance. Among other things, I can provide instructions for the transfer of appreciated securities to share with your broker. I am always pleased to be of service. Thank you for your tremendous and ongoing support!
Personal Planner

Income for Surviving Spouse

Elliot and Alexis were concerned about planning for the future. They had built a substantial estate of $1,200,000. When Elliot was 70, he rolled over his $400,000 qualified

Read More

Savvy Living

How Medicare Covers Alzheimer's Disease

What does Medicare cover when it comes to Alzheimer's disease? My wife was recently diagnosed with early stage Alzheimer's and I would like to find out what is covered and what is not.

Read More

Your Plan

Welcome Home, Chapman Alumni

Thanks to a leadership gift from Tom Elliott '60 and Pat (Wood) Elliott '60, '74, alumni have a new home to call their own at Chapman University.

Read More

Washington News

Commissioner Koskinen's Message to the IRS

Following his confirmation on December 20 as the new Commissioner of the Internal Revenue Service, John Koskinen sent greetings to all IRS employees.

Read More

Finances

Stocks

- Scholastic Reports Strong Results Read More


Bonds

- Treasury Yields Rise on Economic Data Read More


CDs and Mortgages

- Interest Rates Remain Largely Unchanged Read More

SAVE THE DATE

Chapman University Events

For a full list of Chapman events, please visit our events calendar. By using the calendar options on the left navigation, you can find calendars that are specific to the arts, athletics and more.

THANK YOU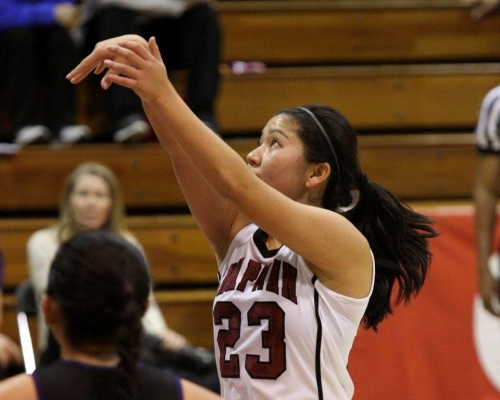 Words of a Student: Kimi Takaoka

"Thank you so much for your generous contributions. Some of my best memories have been made while traveling with the basketball team. These travel opportunities would not have been possible without your help. Thank you!"

Kimi Takaoka '14
Major: Athletic Training
Hometown: Arcadia, CA

These words of appreciation were volunteered by Kimi Takaoka, who will graduate in May. By including Chapman University in your estate plans, you can help students like Kimi gain experiences in the classroom and working as a team that will forever shape their futures. For more information contact David B. Moore at (714) 516-4590 or dmoore@chapman.edu.